Girl Power and Strong Women! A stunning performance tonight by Ballet Hispánico featuring all female choreographers at the Joyce Theater.
Love the sensual yet explosive fusion of flamenco and ballet in "Línea Recta" by Annabelle Lopez Ochoa. Love the storytelling in "Con Brazos Abiertos" by a lead female character who has depths, is expressive and thoughtful, and who evolves and grows with the story. Thank you for the choreography, Michelle Manzanales. Wow! Just wow!
Plus, an educational post-show curtain chat.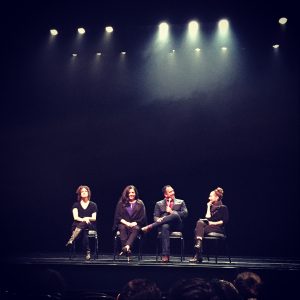 Plus, taking Pinguino to his first show at the Joyce. Hello, Penguin Ballerina!