I was a member of Decadance from 2010 to 2011.
We were a fusion social dance performance group that combined elements of ballroom, swing, latin, and other social dance forms — and strived to inspire all audiences to want to dance as much as we do. We performed at outdoor public spaces and indoor venues across the San Francisco Bay Area. Our motto was to dance anytime and anywhere.
Christmas in San Francisco
We put on hour-long winter performances at Ghirardelli Square and Pier 39 in San Francisco each December. Our annual shows attracted locals and tourists alike, and delighted the many passers-by and holiday shoppers in the areas.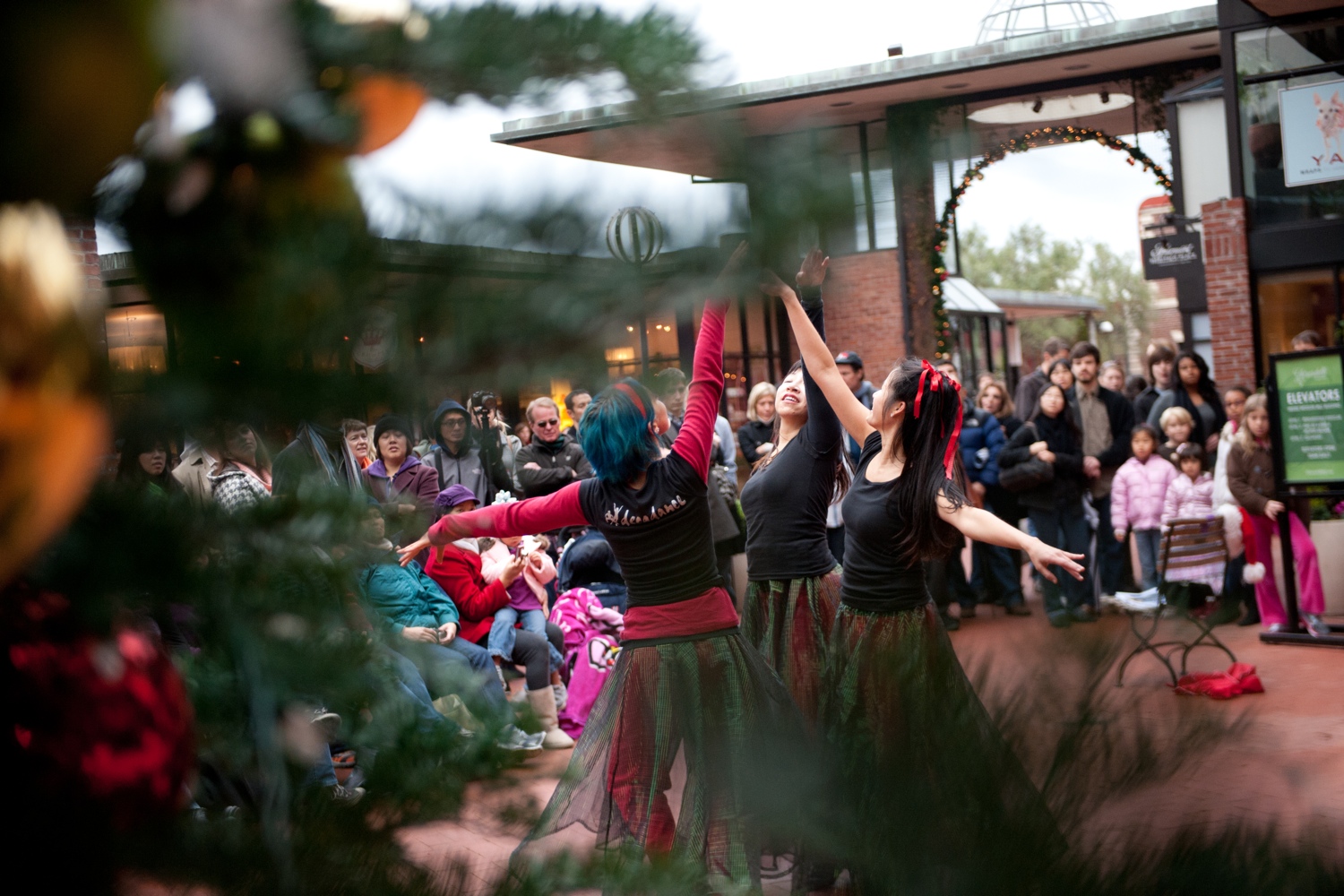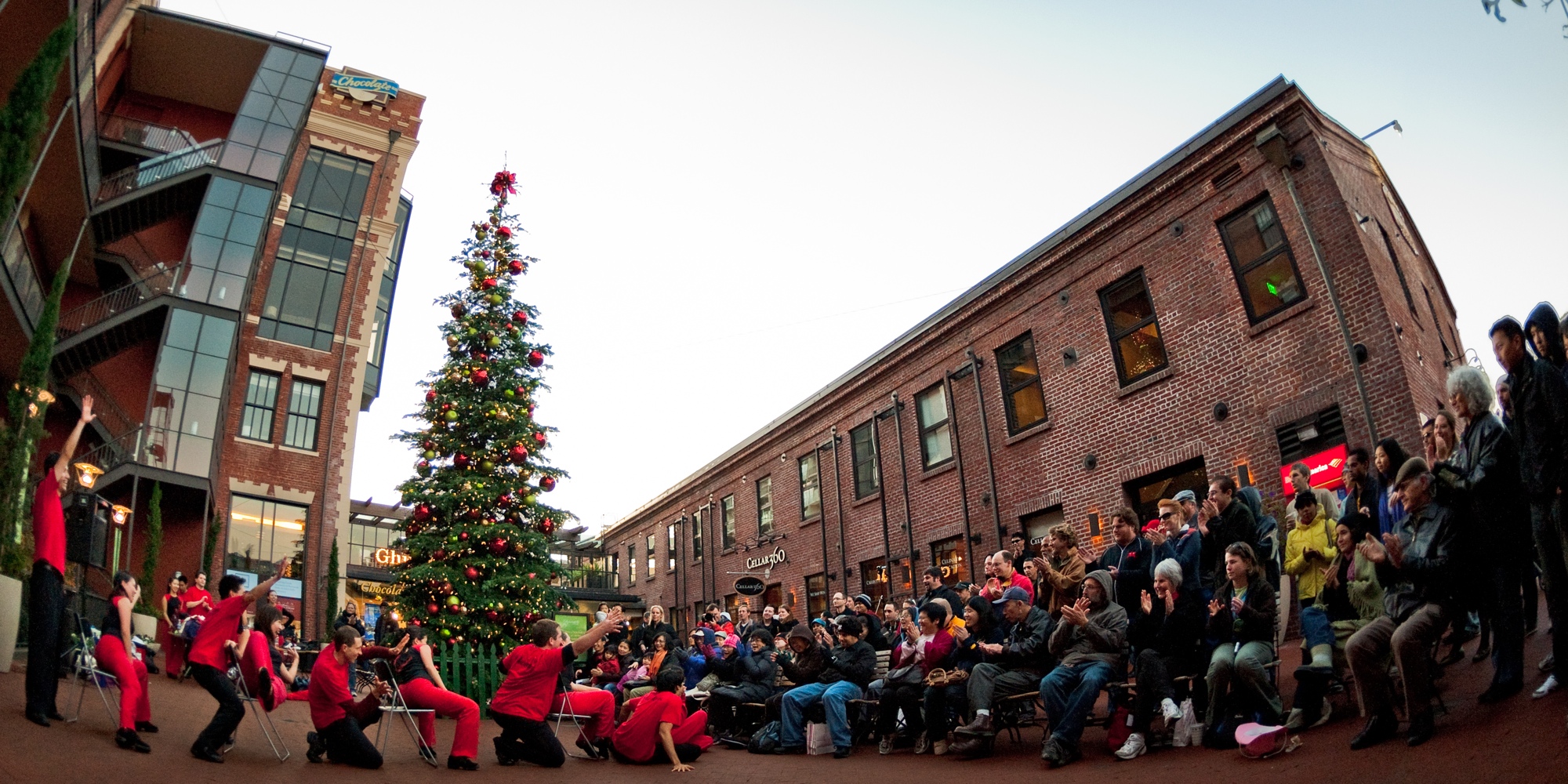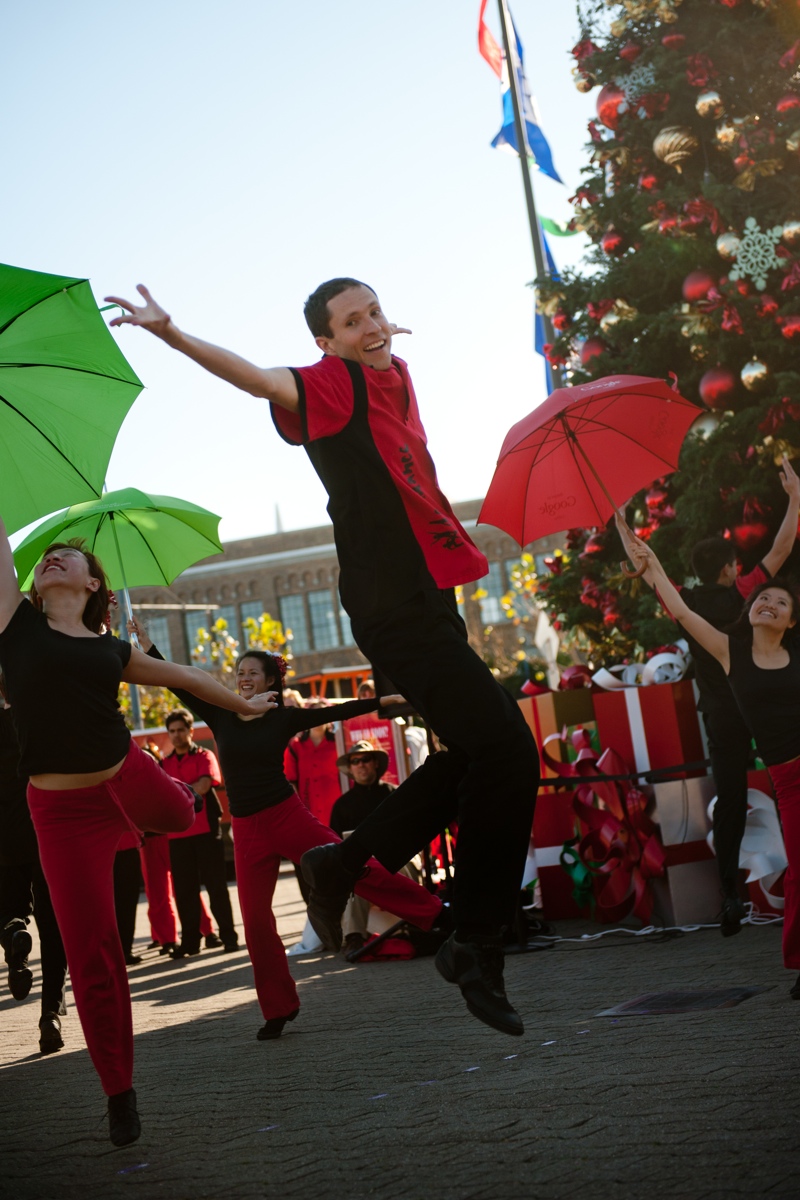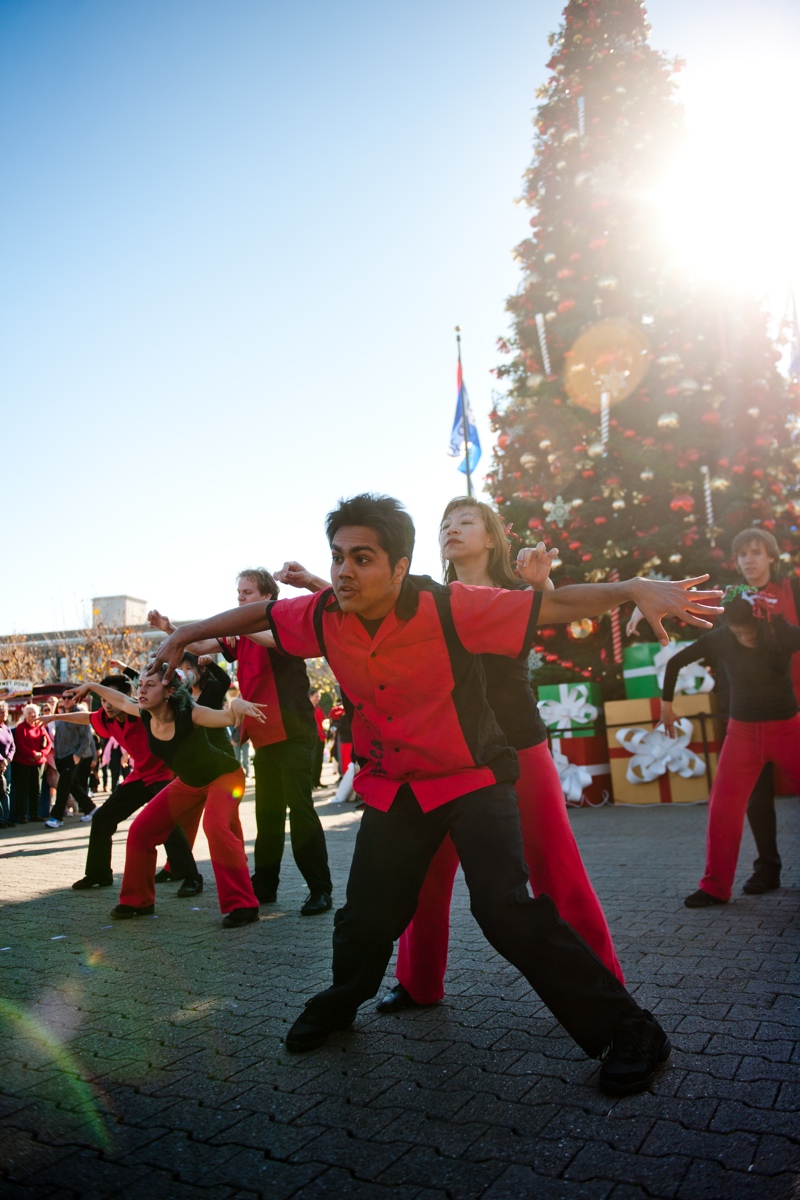 Spring Shows and More
Our repertories featured a wide variety of dance forms such as "Love Story" which combined Chinese ribbon dance with polka steps set to music of Taylor Swift or "Maahi Ve" with its Bollywood-inspired 19th-century schottische steps. Yes, Bollywood music turns out to be the perfect tempo for the lively 19th-century schottische. Did I mention we do fusion? 🙂